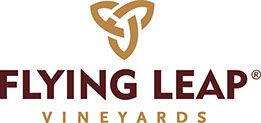 Flying Leap Vineyards Wine Tasting Room
& Fine Art Gallery
Founded in 2010, Flying Leap Vineyards is among Arizona's most dynamic vineyard and winery companies. The company sells its handcrafted wines from its tasting rooms in Willcox, Bisbee, Tucson, Elgin, Tubac & Prescott Arizona. The Willcox, Tucson, Bisbee, Tubac & Prescott locations also feature beautiful fine art galleries featuring locally created, one-of-a-kind artworks curated by TRUST Art & Design.
Summer Hours (Willcox Location):
Saturday ONLY 12-6
100 N. Railroad Ave., Willcox, AZ
(520) 384-6030
Visit the Flying Leap Vineyards website:
​
Golden Rule Vineyards
Golden Rule Vineyards is part of a family farming operation cared for by Jim & Ruth Graham near the Dragoon Mountains outside of Willcox. Grapes grown include Zinfandel, Sangiovese, Cabernet Sauvignon and Shiraz. The wine tasting room opened in November 2014, making it convenient to taste and purchase these excellent wines.
Hours: Thursday-Sunday 11-5 (Or By Appointment)
3525 N. Golden Rule Road, Cochise, AZ (Take exit 318 from I-10)
(520) 507-3310
Visit the Golden Rule Vineyards website:
​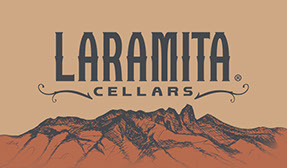 Laramita Cellars
A boutique winery nestled in the foothills of the Dos Cabezas Mountains and named after the first official port of entry from Mexico. The wines reflect a deep respect for Old World wine making traditions while incorporating the best modern wine making techniques. All of these carefully crafted wines are made from 100% Arizona grown grapes.
Open by Appointment Only
6223 E. Cattle Drive, Willcox, AZ
(480) 560-2605
Co-located with Chiricahua Ranch Vineyards
Visit the Laramita Cellars website:
​
Sándor Vineyards
A small vineyard and winery in the Chiricahua foothills, Sándor Vineyards offers on-site tasting of their wines at their vineyard near picturesque Turkey Creek.
13154 S. HWY 181 Pearce, Arizona 85625
(520) 742-6422
Visit the Sándor Vineyards website:
sandorvineyard.com
​
Sand-Reckoner Vineyards
Located on the Willcox Bench at 4,300 feet in elevation, Rob and Sarah Hammelman own and operate Sand-Reckoner Vineyards. This boutique winery has garnered national attention, with The San Francisco Chronicle naming their Malvasia Bianca as one of the Top 100 Wines of the Year for both 2013 & 2014.
SRV Tucson Tasting Room
Hours
Wednesday 1-8
Thursday 1-8
Friday 1-9
Saturday 11-9
Sunday 1-8
TUCSON WAREHOUSE ARTS DISTRICT
510 N 7TH AVE, #170, TUCSON, AZ 85705
SRV Willcox Winery - Open By Appointment Only
130 S. Haskell Avenue, Willcox, AZ
(303) 931-8472
Visit the Sand-Reckoner Vineyards Website:
​

Four Tails Vineyard
This family venture includes the beloved 4-legged family members for which the vineyard & winery are named. The picturesque location is at the base of the Dragoon Mountains near the historic ghost town of Pearce, AZ. Try the Big Paw Syrah and Pretty Girl Viognier along with other small-batch wines.
Open by Appointment Only
274 E. Pearce Road, Pearce, AZ
(623) 693-6547
Visit the Four Tails website:
​

Passion Cellars at Salvatore Vineyards
Passion Cellars has joined the thriving collective of winemakers making the most of southeastern Arizona's ideal climate and soil composition. This tasting room is located on the way to the U-Pick orchards and farms near the town of Willcox. Also look for wines from their Salvatore Vineyards label here and in their Jerome & Scottsdale locations.
Open by Appointment Only
3052 N. Fort Grant Road, Willcox, AZ
(928) 649-9800
Visit the Passion Cellars website:
​

Pillsbury Wine Company's Vineyard Tasting Room
Owner/Winemaker Sam Pillsbury is one of the pioneers of the Willcox wine-growing region and has received international attention for his wines. Pillsbury Wine Company offers elegant, food-friendly wines in a relaxed and comfortable vineyard cottage tasting room.
Open Most Weekends
6450 S Bennett Place, Willcox, AZ
(310) 508-3348
Visit the Pillsbury Wine Co. website:
​
Kief-Joshua Vineyards
Already well established in the Sonoita area, Kief-Joshua has now opened a second tasting room on the Willcox Bench.
Open Friday-Sunday, 11am to 5pm
4923 E. Arzberger Road, Willcox, AZ
(520) 455-5582
Visit the Kief-Joshua website:
​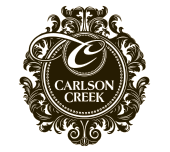 Carlson Creek Vineyard
This family owned and operated vineyard is dedicated to producing fine Arizona wines. The vineyard is at an ideal elevation for growing wine grapes and is located near the historic town of Willcox in southeastern Arizona. Their tasting room is located in the downtown area of Willcox, across from Railroad Park.
115 Railview Ave., Willcox, AZ
Phone: (520) 766-3000
Visit the Carlson Creek Vineyards Website:
​
Even More Vineyards!
​
Coronado Vineyards
Opened in 2006, this southeastern Arizona winery and on-site vineyard produces wines in a range of styles -- whites and reds, sweet and dry. Coronado features a gift shop and a variety of snacks to go with your wine tasting.
2909 E Country Club Dr., Willcox, AZ
(520) 384-2993
Visit the Coronado Vineyards Website:
​
LDV Winery
This vineyard and winery is located in the picturesque foothills of the Chiricahua Mountains southeast of Willcox and is well-known for carefully crafted Rhone varietals such as Syrah, Viognier, and their stunning Petite Sirah.
Open By Appointment
13922 S. Kuykendall Cutoff Rd., Pearce, AZ
(602) 320-1485
Visit the Lawrence Dunham Vineyards website:
www.lawrencedunhamvineyards.com
​
Aridus Wine Company
Aridus owns a state of the art custom crush facility in Willcox along with 40 acres in the Chiricahua Foothills that will produce grapes for their wines.
Two Willcox tasting room locations:
Aridus Tasting Room
145 N. Railview Ave., Willcox, AZ
Phone: (520) 766-9463
Aridus Portfolio Tasting Room & Crush Facility
Open by Appointment
1126 N. Haskell Ave., Willcox, AZ
Phone: (520) 766-2926
Visit the Aridus Wine Company website:
​
Bodega Pierce and Saeculum Cellars
4511 East Robbs Rd., Willcox, AZ
Phone: (602) 320-1722
Visit the Bodega Pierce and Saeculum Cellars website:
​
Zarpara Vineyard
6777 S. Zarpara Ln., Willcox, AZ
(520) 222-7114
Visit the Zarpara Vineyard Website: