Sponsors & Supporters
Making our maps and tour guides possible! Scroll down to see our sponsors!
​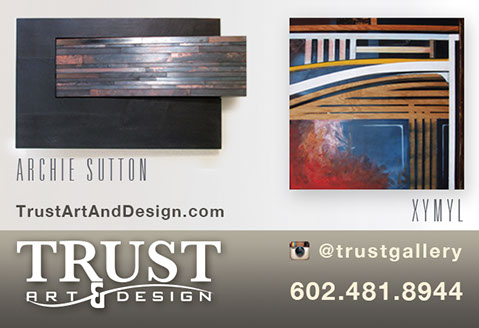 Wines of Willcox is a service of TRUST Art & Design
Art for Mind And Heart - TRUST artwork can be seen at
Flying Leap Vineyards wine tasting rooms in Willcox, Tubac, Tucson & Bisbee
TRUST Art & Design www.trustartanddesign.com
TRUST on Facebook www.facebook.com/trustgallery
TRUST gallery on Instagram instagram.com/trustgallery
​
​
Visit Flying Leap Vineyards tasting rooms in Tubac, Willcox, Elgin, Tucson & Bisbee!
Flying Leap Vineyards & Distillery www.flyingleapvineyards.com
Flying Leap Vineyards & Distillery on Facebook www.facebook.com/FlyingLeapVineyards
Flying Leap Vineyards & Distillery on Twitter twitter.com/FlyingLeapWines
Flying Leap Vineyards & Distillery on Instagram instagram.com/flyingleapwines
​
​
Sand-Reckoner Vineyards sand-reckoner.com
Sand-Reckoner Vineyards on Facebook facebook.com/pages/Sand-Reckoner-Vineyards
Sand-Reckoner Vineyards on Instagram instagram.com/sandreckonervineyard
Sand-Reckoner Vineyards on Twitter twitter.com/sand_reckoner
​
​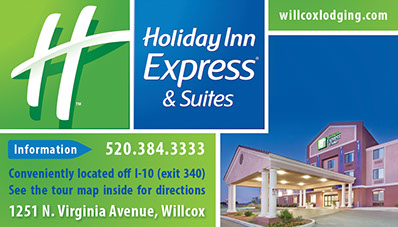 Holiday Inn Express Willcox willcoxlodging.com
Holiday Inn Express Willcox Facebook facebook.com/pages/Holiday-Inn-Express-Willcox-AZ
​
​
8040 E Morgan Trail #5A | Scottsdale, AZ 85258
Hours: Monday-Thursday 8:30-5:00 & Friday 8:30-4:00
Vanyo Insurance Group Website VanyoInsuresWine.com
​
​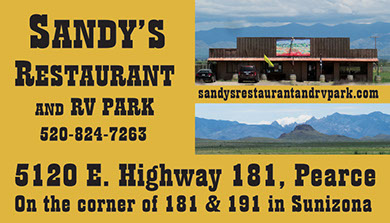 Sandy's Restaurant & RV Park 5120 E. Hwy. 181, Pearce, Arizona 85625
Sandy's Restaurant & RV Park Website sandysrestaurantandrvpark.com
Sandy's Restaurant & RV Park Facebook facebook.com/pages/Sandys-Restaurant-and-RV-Park
​
​
Arizona Rub
Website: ArizonaRub.com
Facebook: facebook.com/arizonarub
Twitter: twitter.com/arizonarub