Events Featuring Willcox Wines
Note: We post a list of our favorite events each season. If you would like to submit an event for consideration, please e-mail us at events@willcoxwines.com or post your event on our Facebook page facebook.com/winesofwillcox
​
2017 Events
​
Late January 2017 Warehouse Arts District in Tucson
Sand-Reckoner Tasting Room Opening
in the downtown Tucson Warehouse Arts District
510 N. 7th Avenue, Suite 170
​
Saturday, May 20, 2017 from 12-6pm in Willcox
TRUST Art Show at Flying Leap Vineyards
100 N. Railroad Avenue
Special one-day-show featuring artwork by local artists including Archie Sutton, Xymyl, Rose Suntken, Steve Bovée, Paul Bovée
​
May 27, 2017 - May 29, 2017 11am to 6pm in Sierra Vista, AZ
Savor Sierra Vista
Enjoy a weekend discovering Sierra Vista. Climb one, two, or three peaks in the Huachuca Mountains in the Sky Islands Summit Challenge, then relax at the Wine and Beer Festival. Enjoy food, wine and music against a backdrop of the breathtaking Huachuca Mountains.
Wine and Beer Festival, May 27, 11 a.m. to 6 p.m. in Veterans Memorial Park, will feature 12 Arizona wineries. Enjoy music during the festival, as well as the wares of food and arts and craft vendors.
Receive a collectible wine glass with your admission!
Sky Islands Summit Challenge, May 27. Choose your challenge:
– One Summit: Carr Peak, (9,236 feet)
– Double Summit: Carr Peak and Miller Peak (9,465 feet)
– Elite Triple Summit: Carr and Miller peaks, plus Pat Scott (8,517 feet)
Awesome swag bags for all Summit Challenge participants!
Info: sierravistaaz.gov/event/savor-sierra-vista
​
May 20 & 21, 2017 Willcox Wine Country Festival
Join the winemakers and wineries of Willcox twice each year for this popular festival! See more details below...
​What can happen at a Willcox Wine Festival? Watch this video...
Events - Willcox Wine Country Festival
The Willcox Wine Country Festival is a two-day fun-filled event at historic Railroad Park in downtown Willcox. Just an hour's drive east of Tucson on I-10 - the Willcox Wine Country Festival is a perfect getaway for Phoenix & Tucson residents. It's not too far, but feels a world away.
Saturday & Sunday 11am to 5pm both days
Admission to the festival is FREE - listen to music and browse vendor and wine booths without charge. There are several downtown shops and cooperative events within walking distance.
Tasting glasses and tickets may be purchased for $20-$25
There are two Willcox wine festivals each year. The spring wine festival is held on the 3rd weekend in May and the fall festival is on the 3rd weekend in October. Keep up-to-date with Willcox wine events year-round by following us on Instagram and Twitter or like us on Facebook.
Wine, Food, Music, Fine Art, Crafts, Local Produce & More!
Live Music on Saturday & Sunday!
Choose from over 60 wines from 16 Arizona wineries!
Vendors featuring locally grown and made products!
Are you looking for Flying Leap Vineyards and Arizona Rub? They won't be at the festival this time, but their wines and spices will be right across the street at the Flying Leap Vineyards Willcox tasting room 100 Railroad Avenue!
​
​
TRUST ART SHOW 12-6pm
Saturday May 20th
At Flying Leap Vineyards, Willcox - 100 N. Railroad Ave.
This fine art show will also include select original works by local artists, including oil paintings, watercolors & metal art.
Artwork by Archie Sutton, Steve Bovée, Lew Ross Anderson & more!
​
​
Past Participating Wineries

Four Tails Vineyard
Visit the Four Tails Vineyard Website:
http://www.fourtailsvineyard.com
Golden Rule Vineyards
Visit the Golden Rule Vineyards Website:
http://www.goldenrulevineyards.com


Dos Cabezas Wine Works - Featuring Cimarron
Visit the Dos Cabezas Wineworks Website:
http://doscabezaswineworks.com/

Sand-Reckoner Vineyards
Visit the Sand-Reckoner Vineyards Website:
Caduceus / Merkin / Buhl Memorial Vineyard
Visit the Caduceus Vineyards Website:
Sierra Bonita Vineyards
Visit the Sierra Bonita Vineyards Website:
http://sierrabonitavineyards.com
Kief-Joshua Vineyards
Visit the Kief-Joshua Vineyards Website:

Carlson Creek Vineyards
Visit the Carlson Creek Vineyards Website:

Pillsbury Wine Company
Visit the Pillsbury Wine Company Website: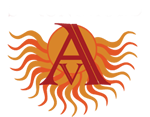 Arizona Stronghold Vineyards
Visit the Arizona Stronghold Vineyards Website:

Passion Cellars at Salvatore Vineyards
Visit the Passion Cellars Website:

Bodega Pierce - Saeculum Cellars
Visit the Bodega Pierce / Saeculum Cellars Website:
http://bodegapierce.com/ and http://www.saeculumcellars.com/

Coronado Vineyards
Visit the Coronado Vineyards Website:
http://www.coronadovineyards.com/
Aridus Wine Company
Visit the Aridus Wine Company Website: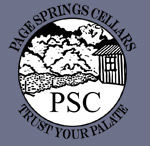 Page Springs Cellars
Visit the Page Springs Cellars Website:
http://www.pagespringscellars.com/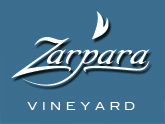 Zarpara Vineyard
Visit the Zarpara Vineyard Website: